Office interior design with open style, open space.
Office design with open style, modern open space is a trend chosen by many companies in Vietnam. This new office space creates an environment for communication, collaboration, and inspiration to help employees increase productivity.
The benefits of designing an open-style office interior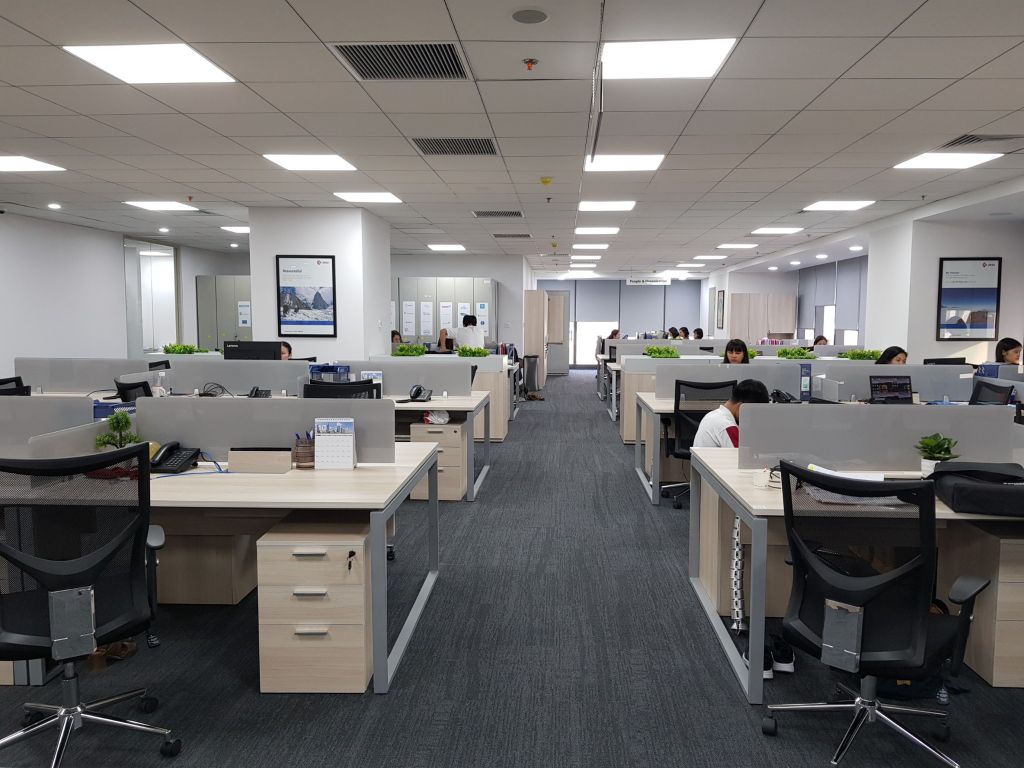 Employees can easily exchange and exchange work with each other.
Increase work efficiency, improve teamwork spirit
Create the most comfortable spirit for the staff
Reducing office construction costs such as installation costs, partitioning, electronic equipment, and office furniture fees by sharing light and airflow.
Here are some highlights of this creative office style.
Eliminate separating wall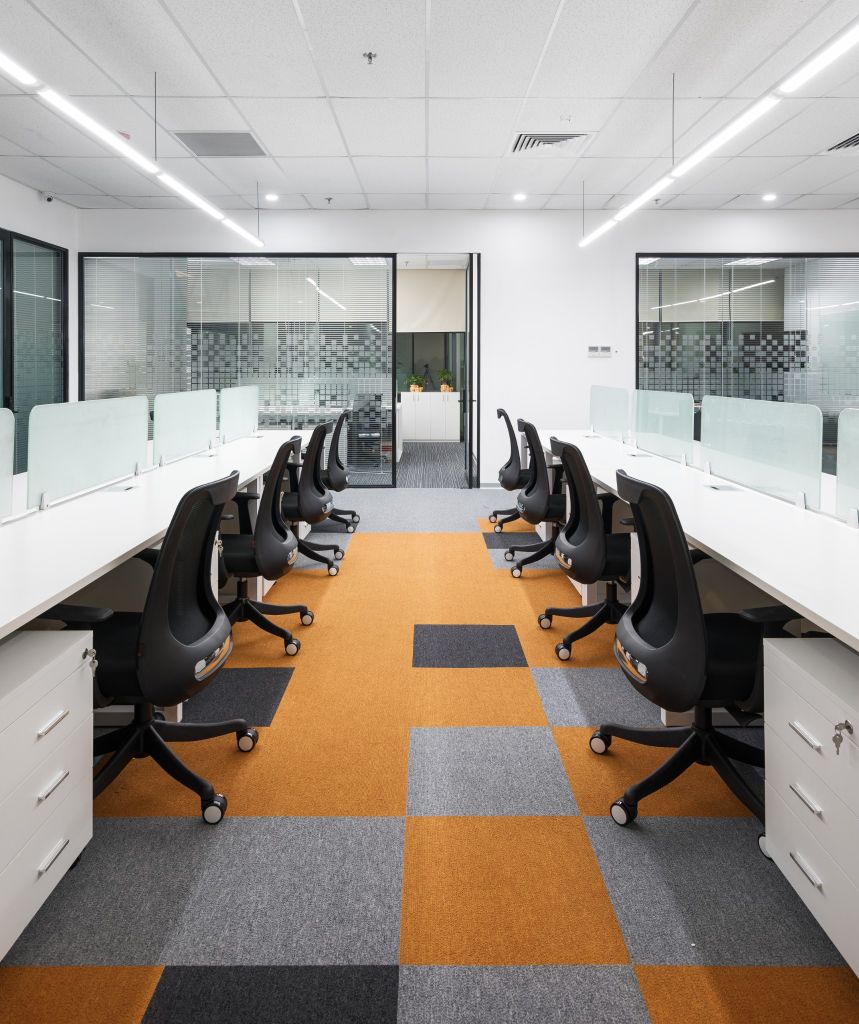 Compared with traditional office spaces with many closed departments, open-space offices dominate more in comfort, ventilation, and the ability to support more efficient work. Eliminate the confined, confined partition wall and replace it with a professional and modern working space. With the flexible arrangement of tables and chairs, unrestricted working areas create more comfortable for employees. Space also becomes more spacious and airy.
Use modern interior materials
Replace traditional materials, using modern materials in interior construction will create a new style for your office. Modern materials are commonly used today such as polished wood, mirror-covered wood, tempered glass, ... Using modern wood materials makes space become more advanced, increasing the durability of the furniture.
The transparent glass helps to erase the limited sense of space, opening up the view
Staff desks and chairs can be designed in a way that is different from traditional desks. Vertical desk models are a trend today. This will be the impression that your office becomes more modern and unique. From there, ideas and performance are improved.
Choose the right color and light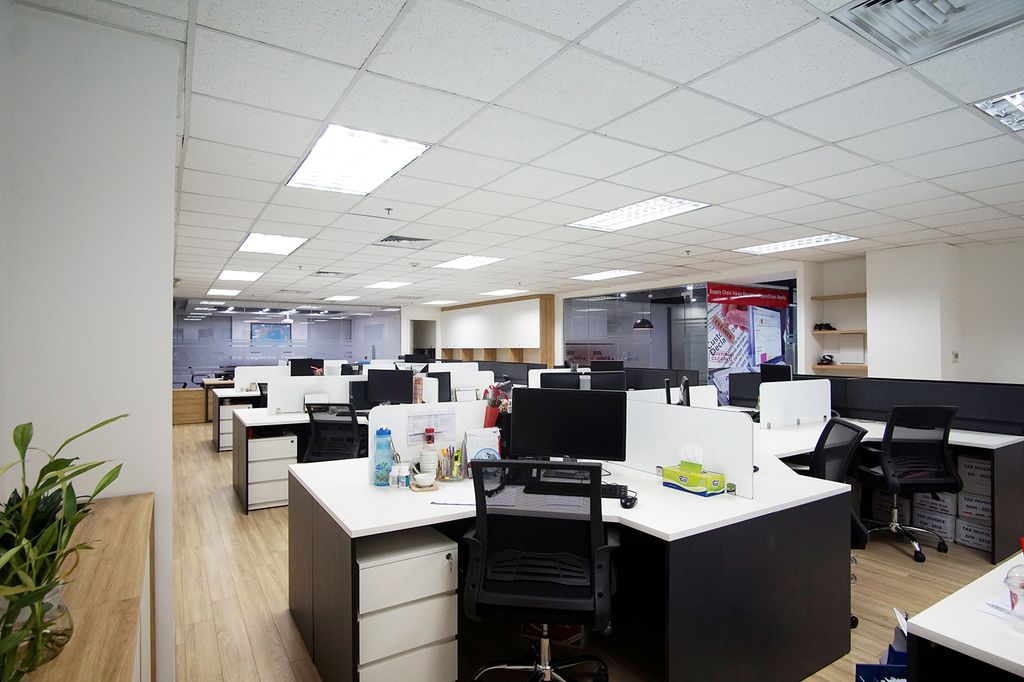 Choosing appropriate colors for walls, ceilings, furniture colors, decoration ... creates a creative office complex with a unified and beautiful open space. With an open space, you can choose from bright colors such as blue, white, ... as the main color. A few unique color accents such as yellow, red, ... will make the space more impressive.
Glass partitions in the open office are the source of natural light for space. With electric light, open spaces pay attention to using negative lights, mainly white light. To add a premium to the office, you can use white gold light, space becomes more formal.
However, when choosing this blooming office design, it is necessary to carefully choose it to suit the nature of the work, to avoid being affected by noise.
Hopefully, with the article, you will have reasonable thoughts and ideas in the open-style office interior design. Create the most comfortable open space for the whole company.